About USA Dry Pea & Lentil Council
The USA Dry Pea & Lentil Council (USADPLC) was established in 1965 as a non-profit organization to promote and protect the interests of growers, processors, warehousemen and sellers of dry peas, lentils and chickpeas in the United States.
USA Dry Peas, Lentils & Chickpeas: The Standard for Quality.
The 5,000 growers, processors, exporters and associates represented by the USADPLC take pride in their ability to produce the highest quality dry peas, lentils and chickpeas for national and international markets. U.S. dry peas, lentils, and chickpeas - earning the "Standard of Quality" seal every day.
Marketing
With a talented network of staff managing offices worldwide, the USADPLC maintains and develops new markets with new product launches, informative and awareness campaigns and promotions for our top-grade U.S. product. The snack dip hummus? It is made with chickpeas and has resulted in a national consumption surge of this nutrient-packed legume.
Research
Research is a vital component of maintaining the competitiveness of the dry pea, lentil, and chickpea industry. The USADPLC facilitates and funds research for improved varieties, developing new products and deciphering nutrition profiles of our commodities.
Government and Industry Education
The USADPLC is dedicated to providing the dry pea, lentil and chickpea industry the best representation it can on Capitol Hill and with agricultural government agencies. Maintaining food aid program funding, dissolving trade barriers, pushing for inclusion in farm programs for growers and pursuing additional avenues of funding are key components in securing and elevating the industry's competitiveness in the global market.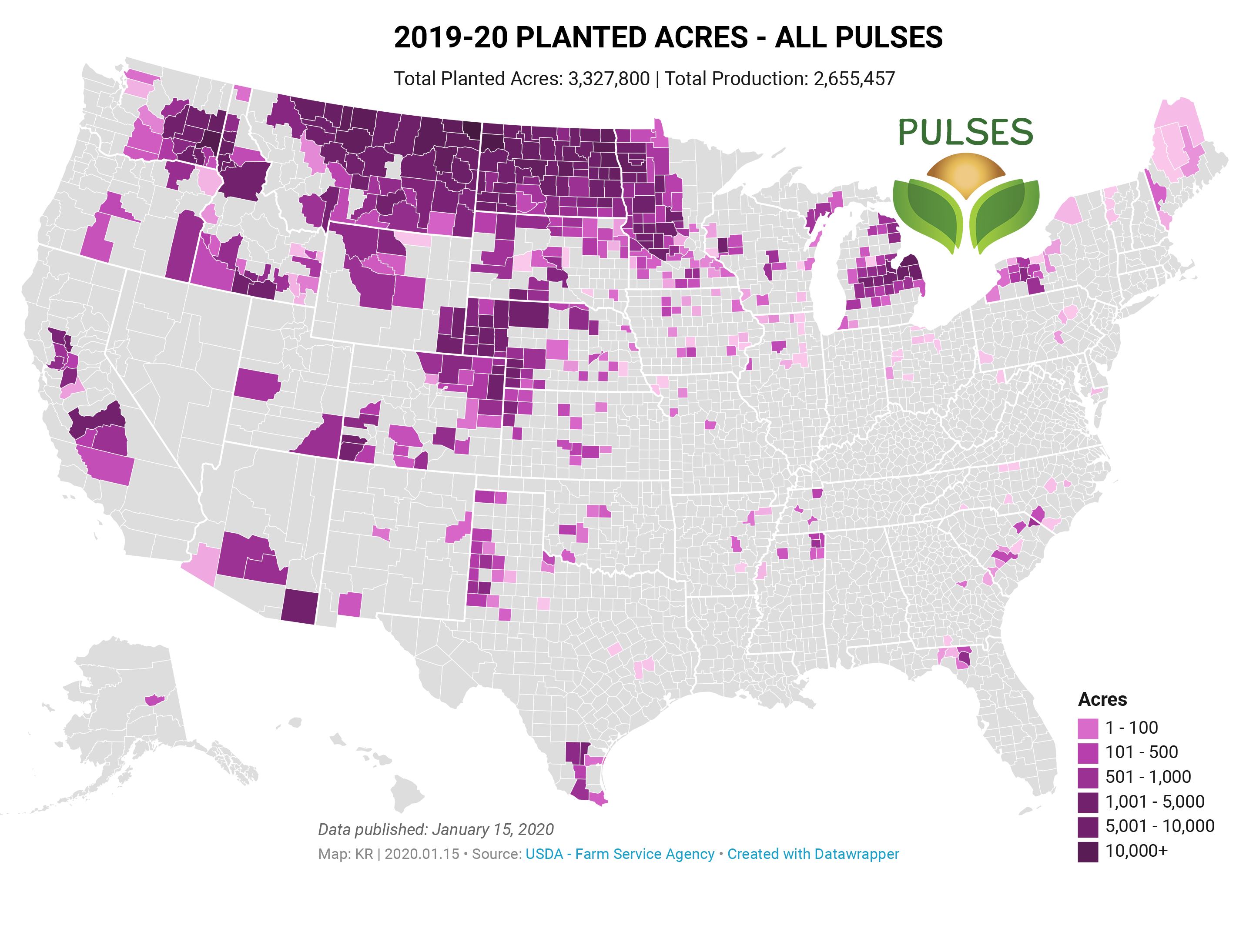 Contact
The pulse industry office is located directly on the state line between Idaho and Washington. The office is open weekdays from 8 a.m.– 4:30 p.m.
Needing specific information? There are ten friendly people on staff who can answer your questions.
USA Dry Pea & Lentil Council
2780 W. Pullman Road
Moscow, ID 83843
Ph: (208) 882-3023
Email: This email address is being protected from spambots. You need JavaScript enabled to view it.
Website: www.usapulses.org