The Plant-Based Ingredients Consumers Crave
If you're looking to upgrade your offerings with plant-based, sustainable ingredients that help meet the consumer demand for flexitarian, eco-friendly meals, pulses are a fantastic go-to. These ingredients are affordable, nutritious, and fit into various types of cuisines, perfect for a well-balanced menu option.
Pulses Meet Consumer Demands
& Are on Trend
Pulses have been protein staples around the world for generations, and yet they've never been more on trend. Being sustainable, vegetarian and gluten-free, and free from the top 9 allergens, pulses are a go-to for swapping less nutrient-dense ingredients for a well-balanced menu. Here are a few ingredient replacement ideas for common food allergies:

Dairy Allergy
Replace milk, cheese, or ice cream with plant-based alternatives made from peas or chickpeas for dairy-free menu items

Egg Allergy
Use the liquid from canned chickpeas (aquafaba) in place of eggs in dressings or desserts, including cakes, meringue, ice creams, or mousse

Peanut Allergy
Roasted chickpeas or lentils are a crunchy, savory substitute for nuts on salads or charcuterie boards

Vegetarian/Vegan
Replace meat with pulse ingredients for a plant-based protein source in vegetarian and vegan meals

Wheat Allergy
Substitute pulse flours for baking, use as a thickener, or use chickpea flour as your base in a frying batter

Soy Intolerance
Use whole pulses or meat alternatives made from pulse ingredients in place of tofu or instead of soy milk

Gluten Sensitivities
Utilize pulse flours, pastas and more as a gluten-free ingredient option
Pulses are also vegetarian, vegan and gluten-free, and can easily be swapped with less nutrient-dense ingredients for a well-balanced meal on menus. Just one ½ cup serving of pulses is equivalent to one serving of vegetables or a two-ounce serving of meat.
More than one-third of consumers consider themselves flexitarians and are actively looking to add plants into their diet. Look beyond vegetarian and add pulse blends to your menus. From beef to sausage to white fish, the swaptions are endless. Try these pairings:
U.S. quality, processing and grading standards set us apart from the rest. Buy U.S.-grown pulses for superior service and the quality you and your patrons demand. 
Head to our U.S. Suppliers Guide. Buying pulses domestically is a more environmentally friendly option and supports local U.S. growers and processors.
Free Foodservice Resources
Our goal is to continuously provide current resources and tips for foodservice operators to effectively add pulse ingredients to their menus and operations. The following resources are free for your use.
I'm seeing more lentils, chickpeas and beans on menus. There's never been a sexier time to be a bean!
Chef Alexei Rudolf
Foodservice Connections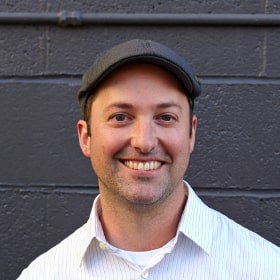 I love the adaptability of pulses. They're amazing chameleons that take on flavor profiles in which they're combined. This (plant-based proteins) is a trend that is here to stay.
Chef Christine Farkas
IHeartFood Consulting
With so many (pulse) options on the market, including cooked, vacuum-sealed or canned pulses, they are a quick and nutritious way to extend a meal such as soup or chili.
Chef Barbara Alexander
Culinary Institute of America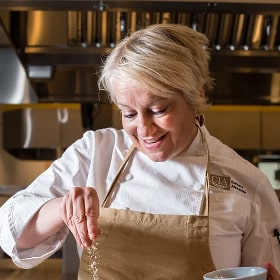 I like using pulses in dishes because they are versatile. Also, the myriad of textures from smooth, elegant and creamy, to richer, robust, toothsome ingredients.
Chef Brad Farmerie
Avroko Hospitality Group