APA Membership

Mission: Generate a level of demand for U.S. pulse crops that provides a competitive return on investment for the entire U.S. pulse crop value chain.
The American Pulse Association provides a unified coalition to grow the entire pulse crop sector from farm to fork. We are seeking members from across the pulse crop value chain to work together to achieve the following goals:
Increase consumption of Pulse Crops
Increase Pulse Crop Research Funding
Promote Policies to Enhance Consumption
USPLTA Membership

In addition to representation in the national and international pulse industry, membership in the USPLTA offers the following benefits:
Trade Leads - timely market information and exposure to new markets
Trade Directory - address book distributed to members and customers
Web Listing - contact information published on the industry website
Pulse Pipeline Newsletter - a weekly publication with markets and current issues
Become a USPLTA member - read the 2021 USPLTA Trade Rules and call Kim Monk, 208-882-3023 for an application.
Membership classifications include voting members (processor, first purchaser/elevator, warehouseman/seed dealer, exporter/dealer, broker/commission agent, finished product processor/food manufacturer) and non-voting members (associate member, associate international firm, retired member, honorary member).
---
The Pulse Program and "Made with Pulses" seal are critical components of a global strategy aimed at increasing the awareness and consumption of pulses.
The Pulse Program is designed to be used by pulse stakeholders and will be universally known to represent pulses around the world. The "Made with Pulses" seal is intended to be used on product packaging, advertising and promotional materials. It helps consumers looking for products made with pulses.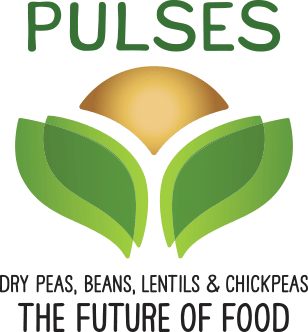 The Half-Cup Habit is a campaign to inspire consumers to eat more pulses and raise awareness of their benefits through simple, nutritious recipes, inclusion tips and promotion of pulse-based foods.
Pulse Program licensees are encouraged to use the Half-Cup Habit symbol in promotional activities and on products. Licensees can download Half-Cup Habit promotional materials on the Members Only section of www.pulses.org.