Pulse Recipes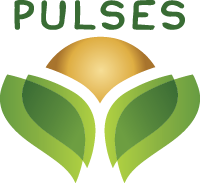 Visit Pulses.org for great pulse recipes!
Dietitians, Physicians, & Nutritionists
Our " Image 10 Reasons to Love Pulses (199 KB) " infographic is a great way to start the conversation. With fun images and a conversational tone, this piece summarizes the nutritional power of pulses for your clients.
We also have a library full of pulse-centric recipes that address a variety of specialized diets: vegetarian, gluten-free, low allergen and high protein, to name a few.
If you're looking for more detailed nutritional information about dry peas, lentils and chickpeas, please visit our Resources page.
---
Introduction:

What are pulses?
What are the benefits to eating pulses?
Why talk with your clients about pulses?

Pulse Nutrients:

Basic nutritional analysis of a sampling of some of the more common pulses
Nutrient comparison charts

Pulses and DGA:

The dietary guidelines for Americans are reviewed in a compact format.
The role of pulses in meeting those guidelines is clearly presented.
Learn how pulses fit into MyPlate.

Special Pulses Topics:

Low FODMAP Diet, Incomplete Protein and Limiting Amino Acids, Allergies and Cross Reactivity

Medical Nutritional Therapy & Special Dietary Needs:

Heart Healthy Diet, Diabetes Diet, Weight Loss

Pulse Recipes:

Cooking with Pulses – basics
Pulses: The Heart of Every Meal, Pulses 5 Ways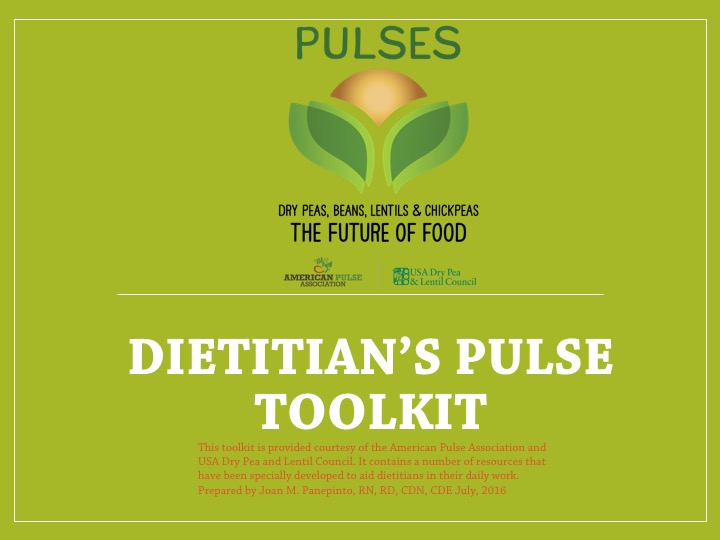 Resources:
Download these graphics and share with clients or colleagues!