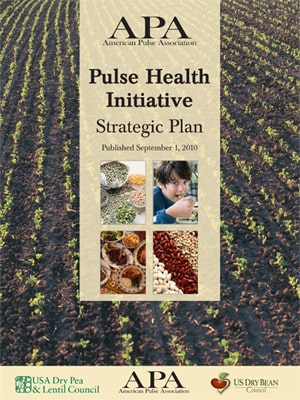 As obesity, health, and nutrition problems continue to rise in the United States, there is an increasing need for food sources that combat those problems. Dry peas, lentils, and chickpeas are packed with essential nutrients, and the Pulse Crop Health Initiative is a targeted effort to fund research on these crops to better utilize their powerful attributes.
"The PCHI was designed to accomplish three goals," says Tim McGreevy, CEO of the USA Dry Pea & Lentil Council and the American Pulse Association. "The first goal is to address obesity and chronic disease in America, and through research on pulse crops we hope to offer solutions to address those major health issues."
The second goal is to address global hunger and functionality, while the third goal is to increase the sustainability of agricultural production.
While preliminary research has shown how nutritious and healthy dry peas, lentils, and chickpeas are for people, it is merely the tip of the iceberg with a wealth of information waiting to be uncovered.
Interested in learning what the PCHI is going to accomplish? Download the pdf 2010 PCHI Executive Summary (861 KB) with all the key highlights, or get the entire pdf 76-page PCHI Strategic Plan (4.21 MB) .