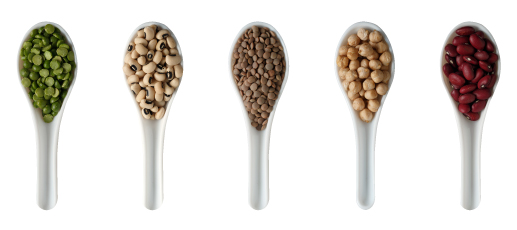 The American Pulse Association provides a unified coalition to grow the entire pulse crop sector from farm to fork.  We are seeking members from across the pulse crop value chain to work together to achieve the following goals:
1. Increase consumption of Pulse Crops- We believe everyone should eat more pulses. 
They are good for your health and good for the planet.  Long-term growth in the pulse sector starts with building familiarity and acceptance of pulses among our school children. The APA secured language in the 2014 Farm Bill to increase pulse foods in school meals.  Our next step is to get the program funded and implemented. The United Nations designated 2016 as the International Year of Pulses (IYP), an unprecedented opportunity to raise awareness of the importance of pulses in the diet and their role in sustainable agriculture. The APA represents the U.S. pulse industry on key organizing committees, and your support and input are critical to the success of this global campaign.
2. Increase Pulse Crop Research Funding- We believe the cornerstone for expanding the entire pulse crop sector lies with increasing the investment in research.  The APA secured the Pulse Crop Health Initiative (PCHI) in the 2014 Farm Bill and is included in the 2018 Farm Bill.  The PCHI focuses research on studying the health and nutrition benefits of pulses, improving their acceptability and functionality in a variety of foods and increasing the agronomic productivity of pulse crops to compete with other major crops and satisfy growing consumer demand.  Your support will help us secure funding for the PCHI in the congressional appropriation process and to influence current research programming to focus more effort on pulse crops. 
3. Promote Policies to Enhance Consumption-We must engage our policymakers in order to enhance our efforts to increase consumption of pulse crops. Working together, we can influence policy to ensure greater availability of pulse products.
To apply for membership to the American Pulse Association, please download the Application Form, print, fax or email with payment to:
Kim Monk, Director of Member Services
2780 W. Pullman Rd.
Moscow, ID 83843
Email: 

This email address is being protected from spambots. You need JavaScript enabled to view it.
Call 208-882-3023 with any questions.
Membership Documents