Brewing, cook-offs, live music and a grand parade – this year's National Lentil Festival was a success! We sat down with Madison Jacobson, Assistant Marketing Manager, Public Relations at USA Dry Pea & Lentil Council, to talk about all the highlights from the festival.
Welcome to Palouse
Eastern Washington and Northern Idaho – also known as the Palouse region – grow nearly a quarter of the lentils in the United States! The Palouse is also where the U.S. lentil industry started. "The region's rolling hills are beautifully cultivated with fields of lentils, chickpeas, and dry peas as well as varieties of wheat and barley," Madison says.
Since 1989, the festival has brought attention to the region, as well as the community of farmers that have a reputation for producing some of the highest quality lentils the United States. While the festival is held in Palouse, it also celebrates all of the U.S. pulses grown throughout the country, including Idaho, Montana, North Dakota, Oregon, South Dakota, and Washington. With local vendors, artists and more, the National Lentil Festival garners thousands of people each year from all over the country to celebrate lentils.
It's a great way to connect the Palouse residents about the crops they're living around. "[The festival] brings attention to the hard work and investment of our regional farmers and the contributions they make to the entire U.S. agriculture industry," she says.
What's on the Schedule?
Friday night started with live music, which continued through Saturday. "The first night of the event is most well-known for the lauded Lentil Chili Bowl; a massive stainless-steel bowl that serves lentil chili to festival attendees throughout the evening," she says.
Local food and beverage companies were serving crafted lentil dishes, beer and cider. There were also numerous vendors giving out samples of lentils to enjoy at home. In case you needed new ways to put those lentils to use, celebrity chefs demonstrated recipes for attendees all weekend.
After a 5K fun run on Saturday, attendees enjoyed a lentil pancake breakfast – because hard work pays off! Madison says that grand parade passed through downtown Pullman, including floats, cars and the Lentil Family of the Year, which was Dan D. Pea, Chelsea Chickpea, and Tase T. Lentil, and the Lil' Lentil King and Queen. "We are proud that the Lentil Family of the Year award went to one of our farmers, Pat Smith, who has made incredible contributions to the U.S. pulse crop industry from right here in the heart of the Palouse."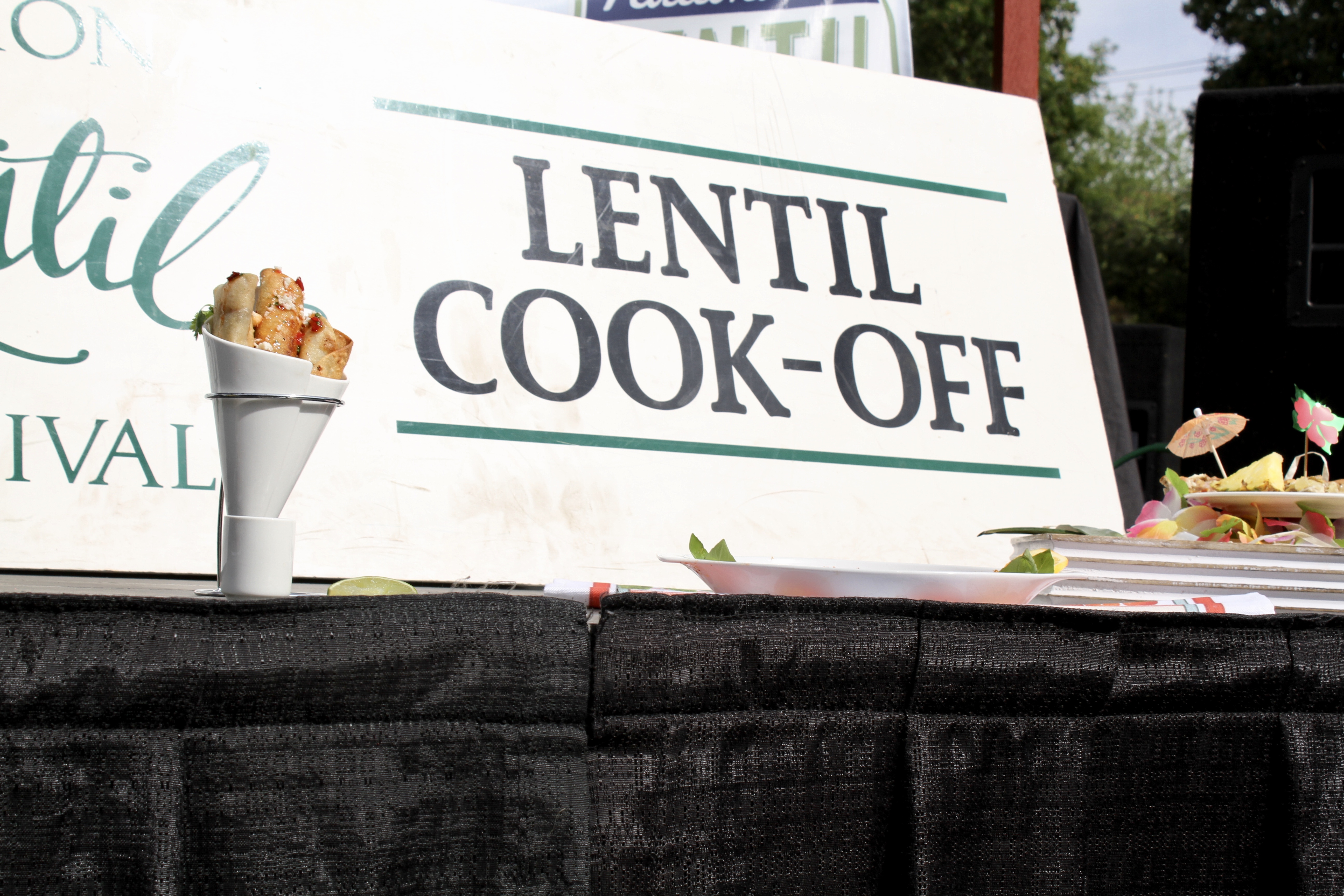 A Legendary Lentil Cook-off
The Legendary Lentil Cook-off, sponsored by USA Pulses, kicked off on Saturday afternoon. According to Madison, a judge for the competition, there are hundreds of lentil recipes submitted each year, some are submitted by people from other countries.
"Finalist recipes are prepared by the hundreds for audience participants to try and determine the People's Choice Award, after which a panel of celebrity judges tries each recipe," she says. Ultimately, the panel of judges determine the winner. This event brings out community members to learn about and celebrate lentils while discovering new and innovative ways to enjoy them.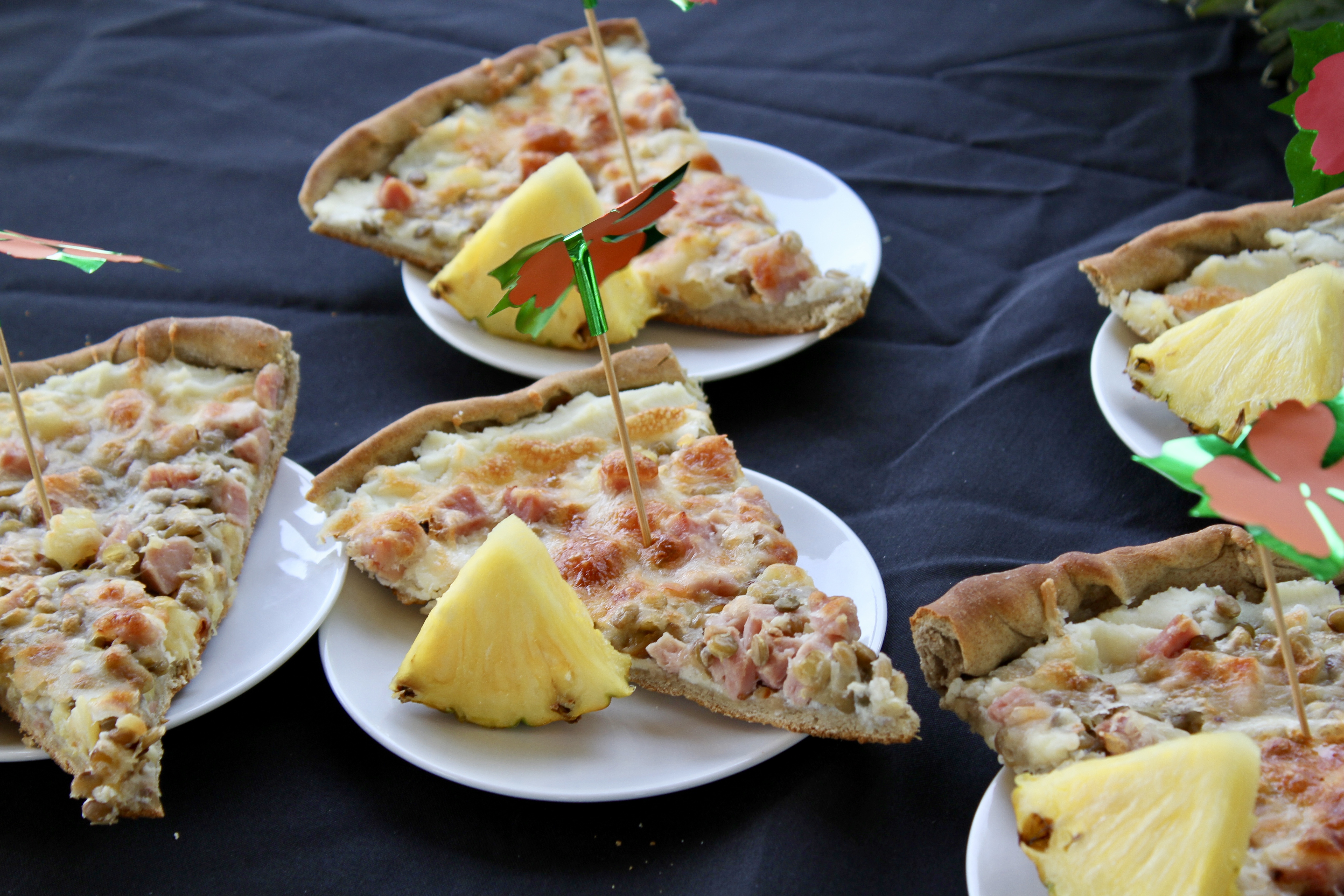 This year's Legendary Lentil Cook-off winner was Brier Neel. Her cheddar lentil gnocchi with chorizo sage garlic butter recipe was a delicious crowd-pleaser and got her the top prize of $2,000!
In second place, Chera Little won with her crispy lentil bacon jalapeño taquitos, and in third, Laureen Pittman won for her southwest-style salmon lentil cakes with fresh mango-avocado salsa. Emily Falke won the People's Choice Award for her Green Lentil Cannelloni with Fresh Tomato Basil Sauce.
Congratulations to all of the winners! We can't wait to see what innovative recipes everyone comes up with next year.
Until Next Year…
As we reminisce this year's festival, we'll also be counting down to next year! We want to give a big shout-out to all the volunteers and community members that made the National Lentil Festival a blast. If you attended, share your photos with us on Facebook and Twitter using the hashtag #LentilFestival, and join our exclusive industry group, also on Facebook.