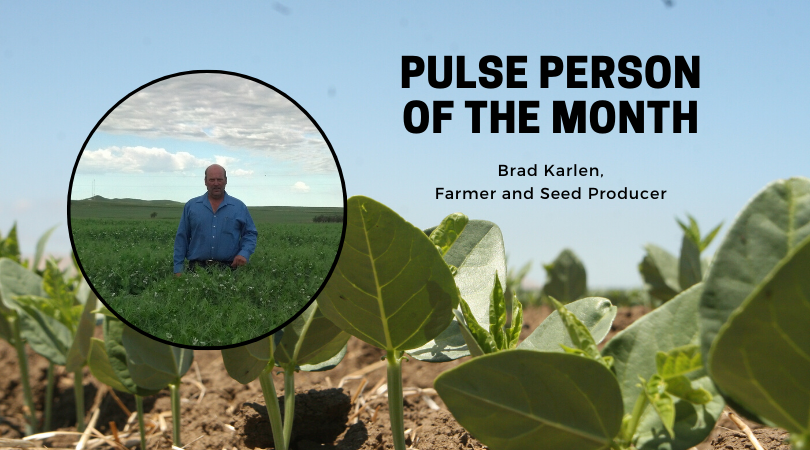 This month, we will be featuring Brad Karlen, a South Dakota-based farmer that has been growing yellow peas since 1992 and lentils since 2012.
As a member of the industry for over 20 years, Brad farms with his wife, Rita, his brother, Warren, and nephew, Tyler. Together, they grow corn, soybeans, winter wheat, spring wheat, yellow peas, red and green lentils. They specialize in growing pulse crop seeds for Pulse USA, Valesco Genetics, and wheat seed for Syngenta. They've also experimented with cowpeas and Faba beans.
Brad is a local volunteer fireman, Vice President of South Dakota Pulse Crops Council, and a South Dakota Representative on the USA Dry Pea & Lentil Council. Previously, he served on the Local Farmers Union Elevator Board, Town of Reliance Board, and Dakota Lakes Research Farm Board.
"I feel it's important that community members jointly work together to formulate the direction of their community that is honorable and designed for success," he says of the importance of being part of these organizations. 
South Dakota Pulse Insider Outlook
Most pulses are being grown in the central and western half of South Dakota. According to Brad, peas are the main pulse crop being grown, with smaller acreages dedicated to lentils and garbanzo beans.
Sustainability is a driving force in the South Dakota pulse market, he says. "Adding pulses to the crop rotations in that area has performed really well because pulse farming has added more crop diversity, [including] adding improved water management and sustainability," he explains. However, "the limited development of local pulse markets in this state has been one of the main limiting factors in its acreage growth."
In the future, Brad would like to see the establishment of more pulse marketing options across the state, in order to improve the local market. "The United States pulse industry needs more work on developing themselves as a healthy food with the preferred unique taste. The consumer has shown its willingness to pay extra for what the pulse industry brings to their table," he adds.
The pulse innovation he's most interested in seeing is winter pea varieties and developing a variety that will survive the harsh winters in the Dakotas, where average low temperatures can drop to 10°F.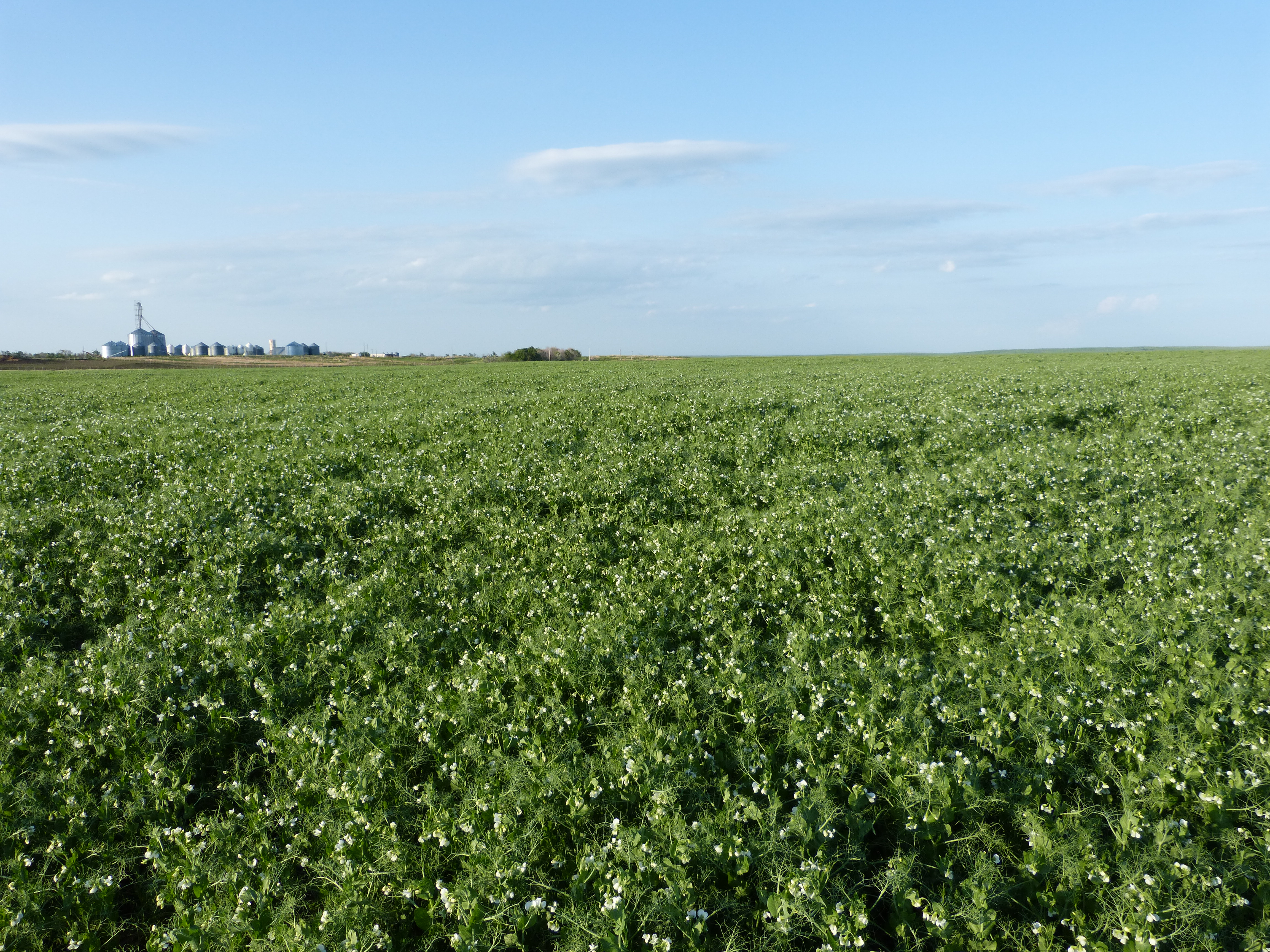 Take it From a Grower
When it comes to social media, Brad believes this technology gives farmers the opportunity to educate their customers on 'modern production agriculture.' Given the mass amount of information at our fingertips, social media also teaches farmers concerned about sustainability and the environment.
For anyone starting out in the pulse industry, Brad advises that the "pulse market is a young and more underdeveloped market that is more prone to large price swings. Don't always be discouraged by low prices at planting time because low prices today are the seed of high prices in the future."
Dishing Out the Best Pulse Recipe
Brad says his favorite pulse recipe is his wife's Pumpkin Lentil Soup with a special addition of bacon.
Thank you, Brad, for being our Pulse Person of the Month, and for sharing your expert insights into the pulse industry in South Dakota!
Each month, we will highlight researchers, farmers or other industry members who will share insights into pulse growing, marketing, research and more. If you would like to nominate next month's Pulse Person, reach out to us on social media and tell us what you'd like to talk about.
Don't forget to follow us on Twitter, like us on Facebook and join our exclusive pulse industry group, also on Facebook! Encourage your neighbors to join the community by sharing this blog with them so we can keep the conversation going.