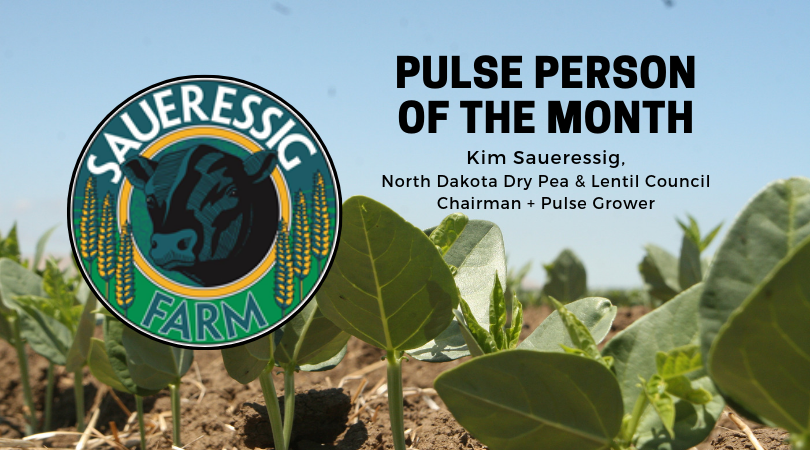 This month, we are featuring Kim Saueressig, a North Dakota-based farmer and acting Chairman of the North Dakota Dry Pea & Lentil Council (NDDPLC), representing pulse growers in the central portion of North Dakota.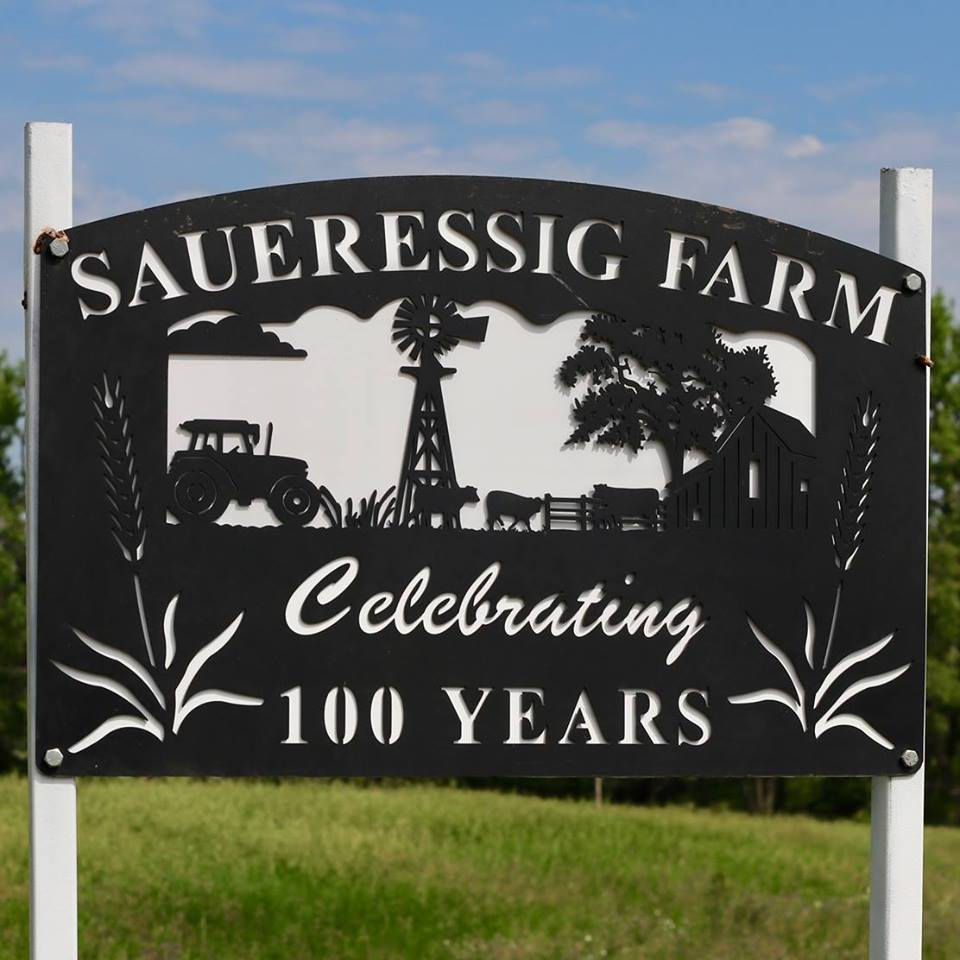 100 Years of Family Farming
Kim is proudly the 4th generation of the Saueressig Farm. Last summer, family and friends celebrated the farm's 100-year anniversary! He attributes the success of his family's farm to hard work and the dedication of upcoming generations that keeps the operation going.
Even though the younger generations are poised to take over, all generations still love to contribute as much as they can. He says, "my dad and uncle worked together for 40+ years, are retired and still love being a part of the farm."
While Kim takes over the GPS and computers, his dad and uncle are happy to handle the air seeders in the spring and combines in the fall. He believes that evolving technology has been helpful in keeping things going. Compared to previous generations, they've been able to diversify their crop rotations on the farm.
Technology and crop rotations may change, but there's still one thing Kim wouldn't change, even if he was given the choice. "If there would be one tradition passed on, it would be running John Deere equipment. It's been on the farm for decades and will continue going into the future."
He's hopeful that his 3 children will carry on the family farming tradition and become the 5th generation (#NoPressure). 


Keeping Up with the Community
Saueressig Farm just celebrated a centennial, but Kim started farming full time in 2012. Since 2014, he's been in the pulse industry. He grows hard red spring wheat, durum, chickpeas, pinto beans, soybeans, and corn. In addition to farming and serving as chair on the NDDPLC, he is Board President at McClusky Coop Elevator, Vice President of Sheridan County Drop and Livestock Improvement Board, and President of his local church and parish councils.
"I think it's great to see and learn how everyone works," Kim says, explaining that each board and council he's on functions differently. Being a part of these organizations and getting to experience so much is what he finds most valuable. It teaches him to not only be a more well-rounded person, but to also become a better leader. He believes that the key to successful farming is to reach out to your neighbors to gain insights, get involved and stay up-to-date.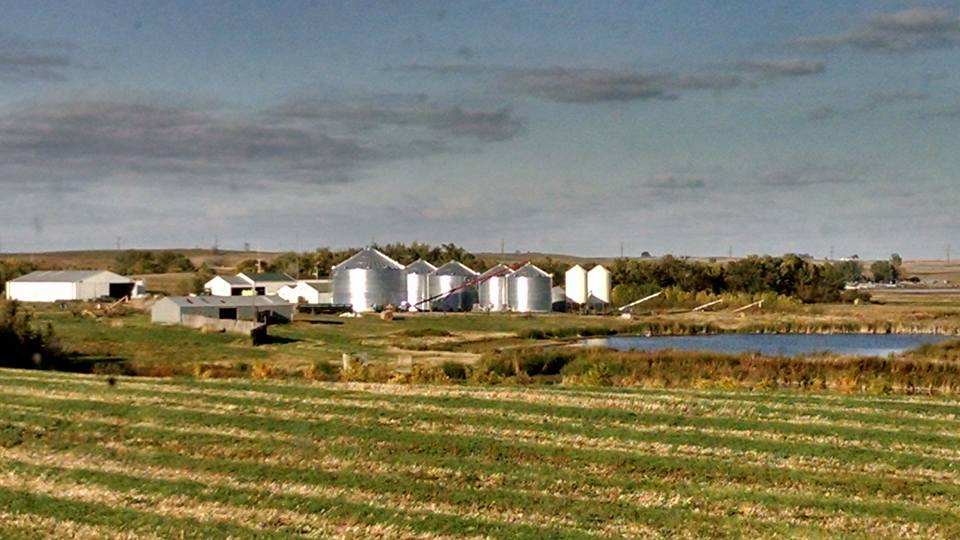 Rain or Shine… It's Almost Harvest Time
Back on the farm, they're thinking about harvest. As of September 10, Kim's farm hadn't started harvesting. "Harvest time was started a couple of weeks later than usual considering we were in about a week earlier than last year for seeding," he explains, "but with a cool spring and growing season it really pushed the harvest dates back."
"Yields were really good and above average for us," he says, and thinks yields would've been better if spring wasn't as cold. "A lot of the seed sat in cold ground for a couple of weeks until temps warmed up and I think the seed lost some of its vigor. We also had a couple of late season hail storms come through that dinged the bushels a little bit."
He hopes to desiccate next week, which will be followed by harvest less than two weeks later. "Chickpeas and pintos look good," he says. "[It's] been really wet here as of late – seems to be raining every other day… All the moisture is going to make it interesting for cutting on the ground for chickpeas, pintos and soybeans."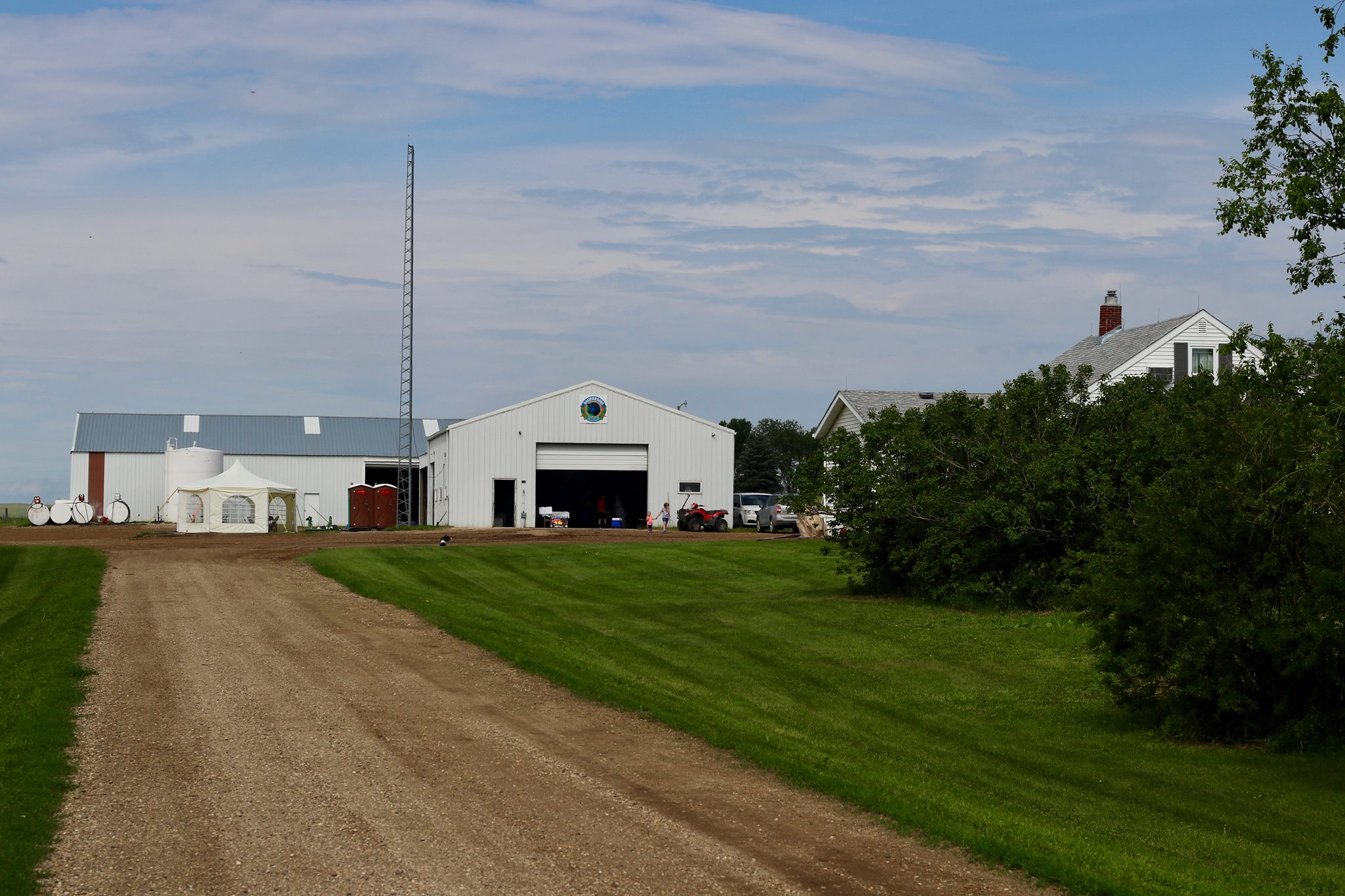 Farming with Social Media
Welcome to a new age of technology – and we're not talking about tractors, drills or other equipment. When it comes to social media for growers, Kim likes how much information is easily available and how educational resources can help farmers gain more knowledge about the industry or products.
Social media for the pulse industry, he says, has also helped him promote products he's growing and selling. At the same time, he explains that it "give[s] consumers the ability to reach out and find more information on where their food comes from." Moving forward, he wants to industry to continue working on building domestic and international markets.
Do Your (Pulse) Homework
If you're new to the pulse industry, Kim thinks it's crucial to do your homework. "Whether it's the agronomy or selling the product through open market or contracts," he explains.
Never hesitate to pick up the phone either, since "phone calls go a long way by reaching out to those that have been in the industry for a while, and learning from their experiences." Since he's only been a pulse grower for 4 years, he still goes to his phone for information to see if there's anything he can improve on or do differently. "Every growing season is different, so there's always something new to learn," he insists.
Dishing Out the Best Pulse Recipe
Married for 11 years with 3 kids – Landon, age 9, Ethan, age 8, and Rube, age 3 – Kim stays busy on the farm and in the kitchen. He says his go-to family pulse recipe types are lentils soups of any kind! He also enjoys using chickpeas in salads and dips.
Thank you, Kim, for being our Pulse Person of the Month! If you would like to stay in-touch with Kim and Saueressig Farms, you can like and follow his page on Facebook.
If you would like to nominate next month's Pulse Person, reach out to us on social media and tell us what you'd like to see on our next feature. Don't forget to follow us on Twitter, like us on Facebook and join our exclusive pulse industry group on Facebook! Encourage your neighbors to join the community by sharing this blog with them, we can't wait to keep the conversation going.