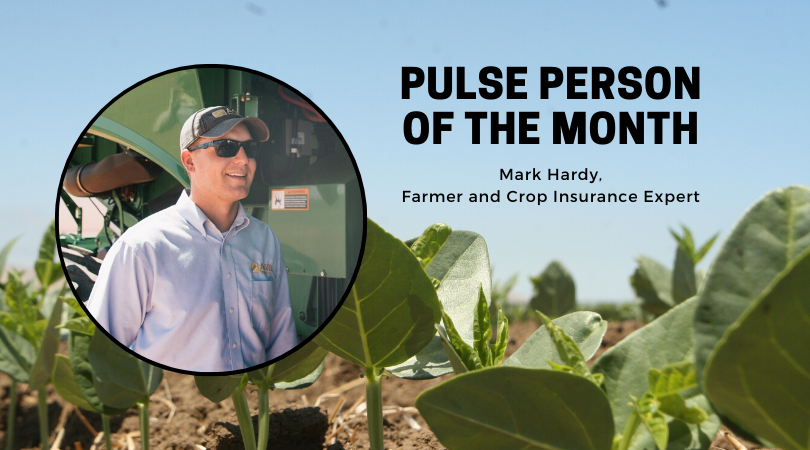 This month, we are featuring Mark Hardy, a 4th generation North Dakota-based farmer and crop insurance agent.
G-K-G (Get to Know the Grower)
In 2010, Mark moved back to Beach, North Dakota to partner on his family farm with his parents. For over two decades, his family has grown pulses and been instrumental in bringing success to no-till farming. Just three years after partnering with his family on their farm, he was elected as Vice President of the Northern Pulse Growers Association where he says he's traveled to Washington D.C. to promote pulse crops, farming, crop insurance and many other aspects of agriculture to government officials and organizations, as part of the USA Dry Pea & Lentil Council. With this role, he also had the opportunity to travel to the United Nations to promote pulse crops to international officials and media as part of the International Year of Pulses.
On Mark's farm, they grow many crops in rotation, such as spring wheat, winter wheat, durum, peas, lentils, canola, corn, as well as sunflowers and forage crops. He mentions that while they do not have any livestock, they "work closely with a number of ranchers in the area to provide feed, grazing, and forage."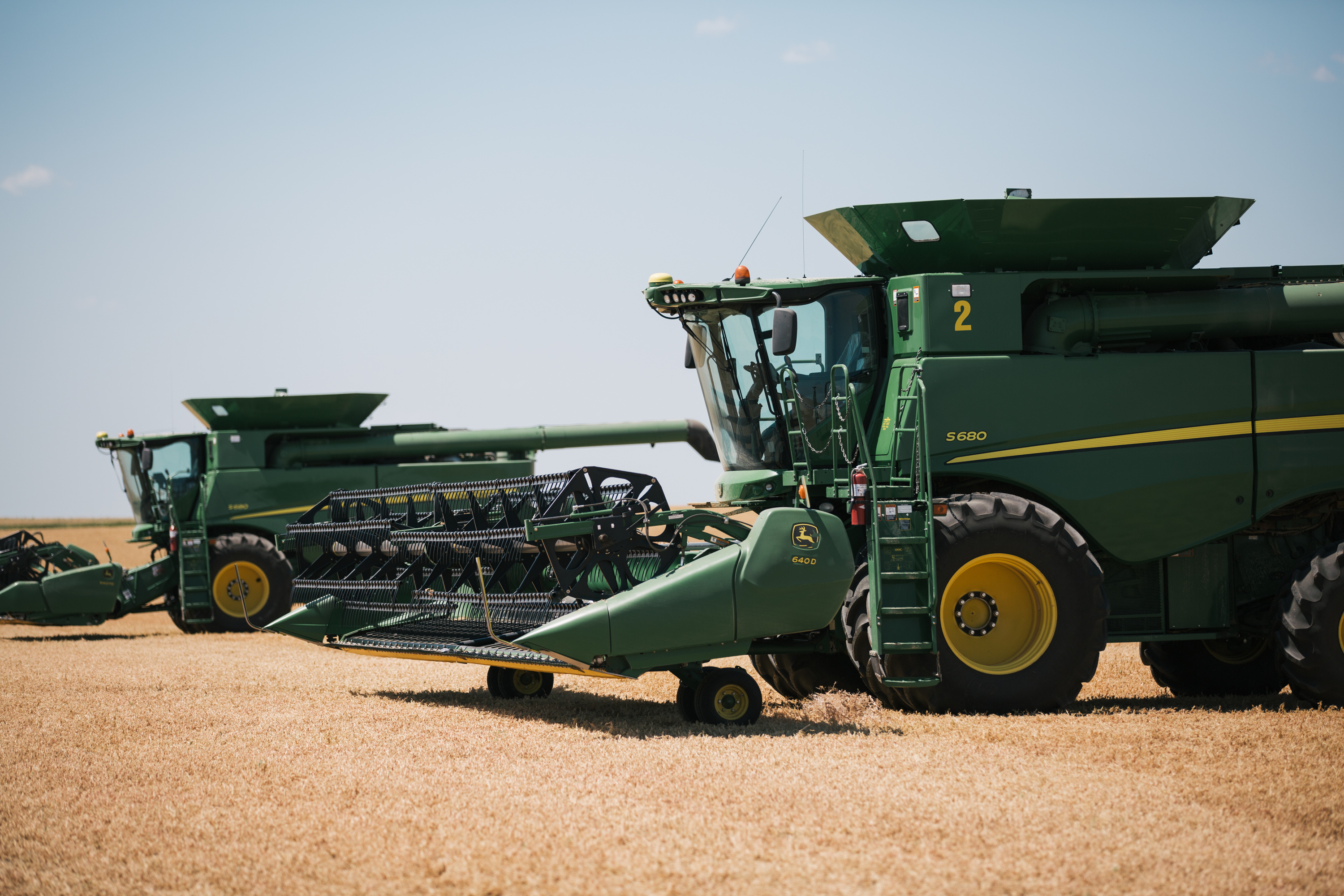 While he's growing pulses and acting as Vice President of NPGA, Mark is also an agent and partner at both The Agency Insurance LLC and Agri Insurance Inc. He also gives a helping hand in his wife's business THE LOCAL – Skin Spa & Event Floral. And to add to the long list, he volunteers at CHI St. Alexius Dickinson Medical Center Foundation Board, Beach Strategic Planning Committee, Chamber of Commerce, Knights of Columbus. He also tries to support local youth organization, like 4-H, Close-Up, DECA, FBLA, and FFA.
"I believe as farmers, we all need to be involved to make our lives better, whether that's with the NPGA, your church, or your kid's school; everyone in this world can learn a lot from a farmer," he says.

 This Spring's Headlines: Crop Insurance and Coronavirus
"Crop insurance is a great risk management tool to help farmers find security in today's volatile farming economy," Mark explains. "Since I get to look at how different crop insurance policy options can affect our coverage, it is easier to learn how these options can have positive effects for others… Within our operation, we like to change unit structure and levels year to year depending on which units we may plant pulse crops on." His involvement in crop insurance with Agri Insurance Inc. has allowed him to learn from other farmers in order to become a better crop insurance agent, farmer and person.
Without crop insurance, he believes that crop systems like pulses wouldn't be able to expand, so while being a farmer is a big risk, crop insurance helps manage that risk. This year, he says his agency has heard from numerous farmers that the projected prices are difficult to accept this year. Options like Revenue Protection can help farmers participate in higher harvest prices within their policy.
"This spring, we have seen numerous impacts to pricing including the recent COVID-19 making headlines directly during crop insurance price discovery periods. This, on top of trade issues," he explains, "have unfortunately left prices low when the price discovery period for our crop insurance coverage was active, resulting in lower coverage for farmers."
Mark hopes farmers will speak up to congress and advocate for continued crop insurance support, and doesn't doubt that during the next farm bill, farmers will be under pressure to lose support.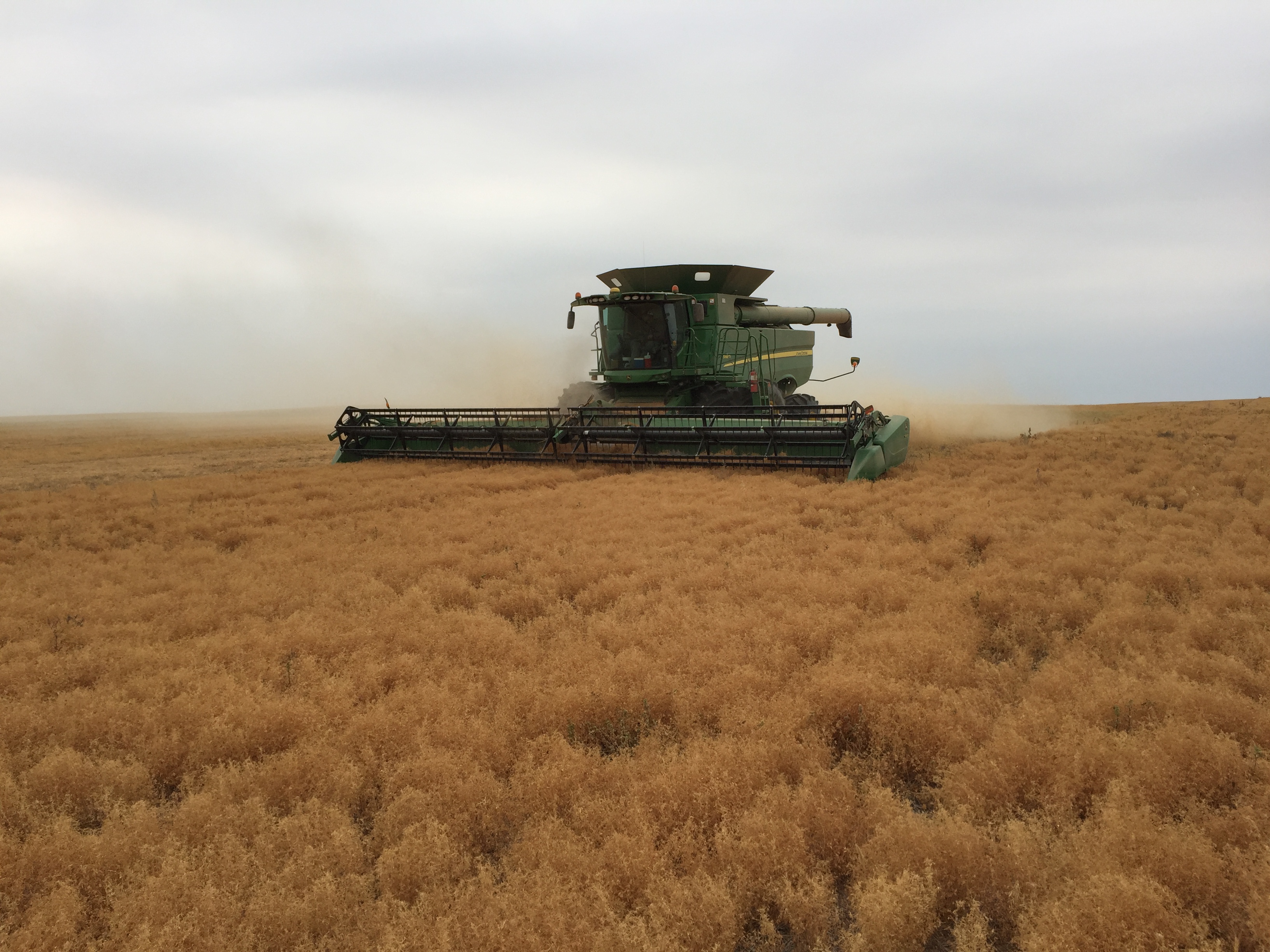 North Dakota Pulse Insider Outlook
While the North Dakota pulse industry is 'a very stable part of our agriculture economy.' Mark says that ups-and-downs with acres are typical, but new investment in infrastructure will help make the markets more competitive for producers and make it easier for farmers to manage pulse crops. There's a new pulse processing facility – Golden Valley Ingredients – in Beach, ND. 
He says, "our region is sitting on a gold mine of pulse knowledge. If we can utilize that knowledge to keep expanding our domestic and international markets, farmers will continue to make investments in pulse crop rotations within their operations. We are seeing many pulse crop value-added products and services in the pulse industry and this will only continue to expand as our markets expand."
Plant-based foods are trending, and Mark is optimistic about the advancements of pulse ingredients. He's excited to see how many companies incorporate pulses into everyday snacks and foods. "We have also made monumental steps forward in pulse production as farmers and the future will be exciting to see where the next great variety comes from or maybe where the next big market will be," he adds.


Social Media on the Farm
Mark utilizes social media to connect with farmers, family and friends who may be disconnected from agriculture regions across the country. With these social media platforms, he says we can promote the good work farmers, ranchers and other agribusinesses do every single day.
"Our food sources are some of the safest in the world and the people disconnected from agriculture need to know how we care for our products.  My favorite experiences in the summer are when family and friends visit from large cities and we're able to give them a quick tour of modern agriculture on our farm. Often they are blown away by the processes and precision used to farm today."
He's proud to say that farming is one of the most rewarding profession in the world, and one of his favorite slogans is 'better every day'. He tries to apply that to anything he does, including farming.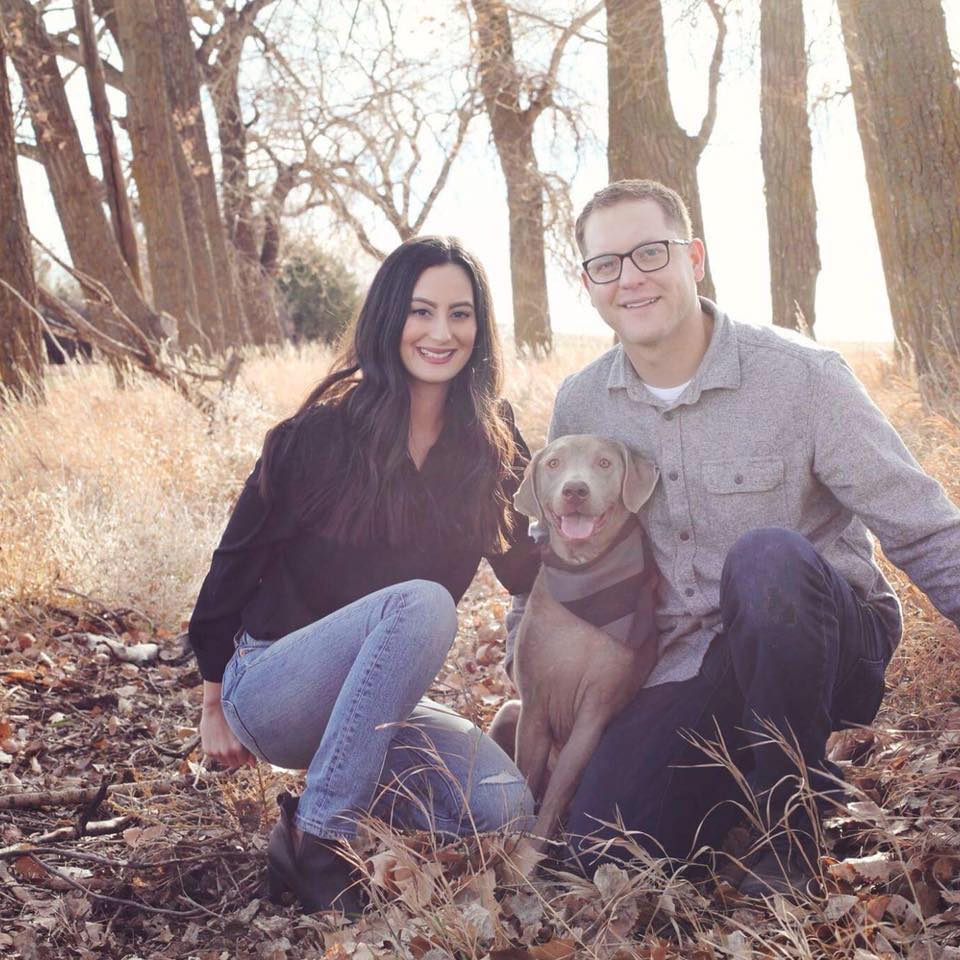 You can keep up with Mark Hardy and his wife, Tiffany, on Instagram: @farmer_mark and @thelocalnd. Visit www.agriins.com and www.theagencynd.com for more information on crop insurance from Mark.
Don't forget to follow us on Twitter and like us on Facebook! Encourage your neighbors to join the community by sharing this blog with them so we can keep the conversation going.