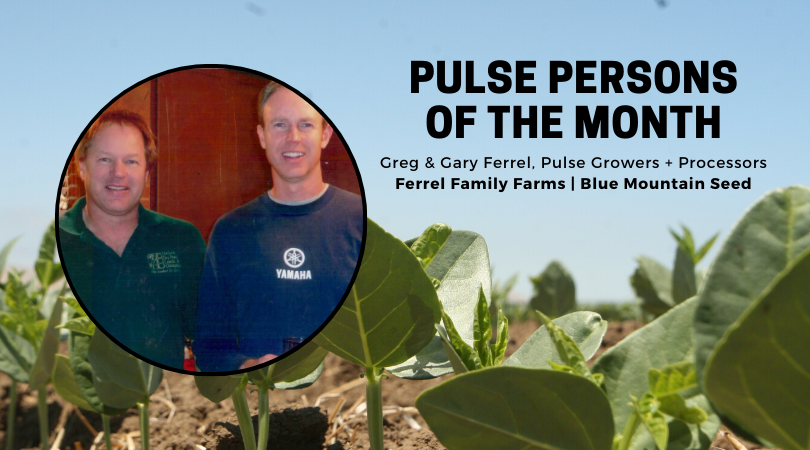 This month, we are featuring two pulse people: Greg Ferrel and Gary Ferrel, Washington-based pulse growers and processors at Ferrel Family Farms and Blue Mountain Seed.
G-K-G (Get to Know the Growers)
If you're looking for a great example of family tradition, look no further than the Ferrel Family Farms in Walla Walla, Washington. Ferrel Family Farms has been in business for over 150 years, to which the Ferrel brothers, Greg and Gary, say the key ingredient for its success is pride. Greg calls it "a family treasure."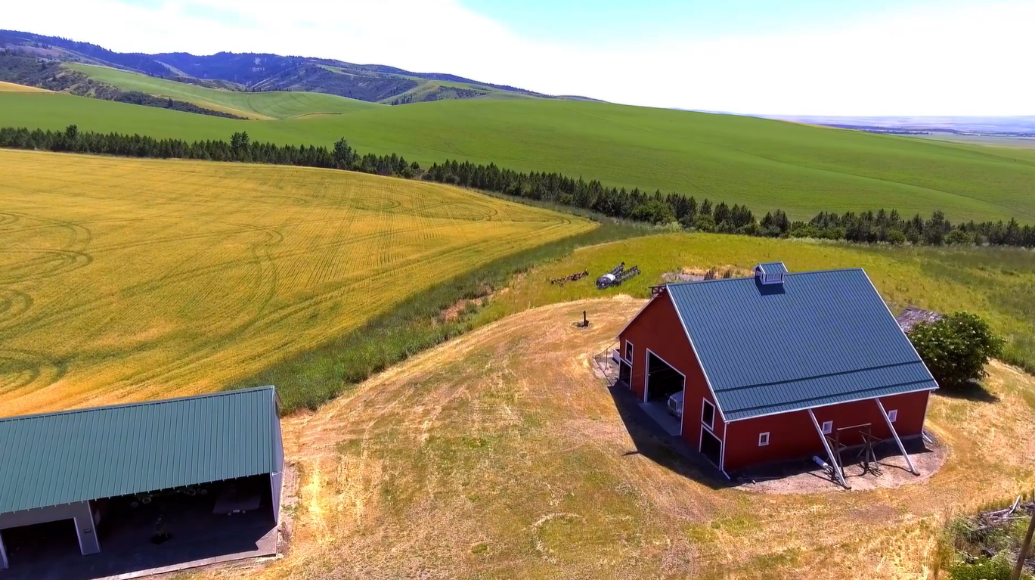 Ferrel Family Farms | Credit: Washington Grown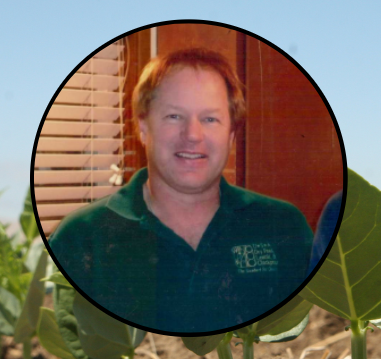 Greg started farming with his father about 35 years in 1985. Primarily, the farm grows wheat, barley, dried peas, chickpeas and canola. When he's not in the fields, Greg is a board member for the Western Pulse Growers Association. He will mark 30 years in the grower division and Washington commission in 2021. As a farmer and processor, he says his experience has helped him on the boards he's served on. He is also part of the USDA Farm Service Agency County Board. He attends meetings every month and represents growers with disputes, such as "making too much money for payments" or non-compliance issues. The role of the board is to listen to appeals and help farmers go through the process.
When asked why he finds it important to work on these boards, he says, "Somebody has to stand up and tell our story in agriculture and tell our story to our elected officials, whether it's at the county, state or federal level."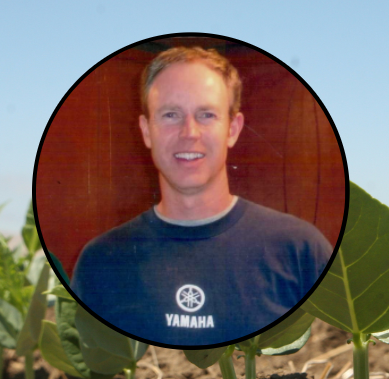 Gary has been in the pulse industry since the summer of 1994, working at Blue Mountain Seed, a family-owned and operated processing plant that specializes in large Kubuli and Blanco varieties of chickpeas, and green dry peas grown in the Walla Walla valley. He continues the family operation by processing the chickpeas that are grown on their farm. He is also a board member of the US Pea & Lentil Trade Association and the treasurer of the Walla Walla Country Crop Improvement Association. As a former CPA in Seattle, he enjoys combining that experience with being a pulse crop processor, and "learning from others to help forward the global and regional standing, respectively, of these organizations."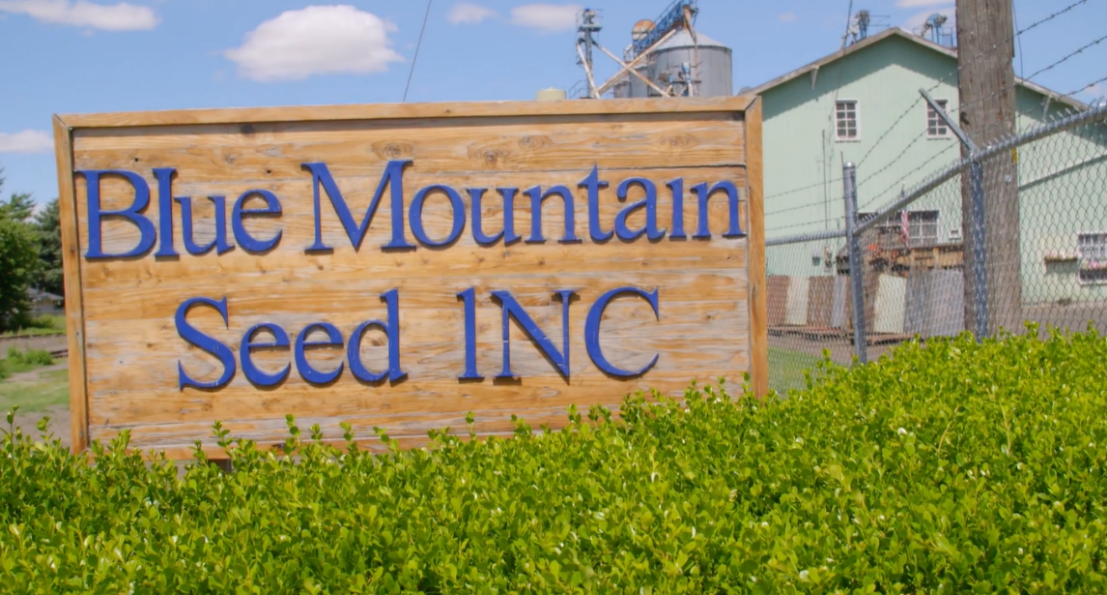 Blue Mountain Seed | Credit: Washington Grown
Feeding America During the COVID-19 Crisis
While their main crop is wheat, Greg and Gary raise lentils and chickpeas. Chickpeas, Greg explains, are a valuable rotation crop for us. "Pulses are important rotation crops because of the natural nitrogen you get from them. They help the next crop."
According to Gary, Washington produces some of the highest quality and yielding pulse crops on the planet. Therefore, the area is a great place to grow chickpeas. The soil and climate are 'perfect,' Greg adds. Because of the warmer weather, they can harvest their chickpeas earlier. Chickpeas continue to be their number one rotational crop.
As COVID-19 causes challenges for farmers around the world, Greg says that pulses are becoming a staple in feeding America during this crisis. About 15 years ago, he participated in an AgForestry Leadership Program. The program, he says, taught him a lot about his industry and others, like forestry and irrigated crops.
Most importantly, Greg says he learned a lot about food banks. As food banks start to feel the pressure, he believes now is a crucial opportunity for pulses to take their place on those shelves. "Pulses are healthy and high in protein, and a cheap food, which make them great for food banks," he explains.
Pulse Insider Outlook + Advice
"I want to see us continue to work together everywhere at the local, state and federal level. Obviously, we want better prices, and they're not great right now, but somehow, we have to get these prices back up," Greg says regarding his outlook on the industry. He believes that being able to sell back to India should be a top priority. "We've been out of this market for two years because of tariffs, and about 60% of pulses are consumed in India – so, it's a great market."
Gary adds that he'd like the industry to continue to expand and find new uses for pulse crops domestically, while also appreciating the value of maintaining strong trade relations and agreements with export partners.
When it comes to first time pulse growers, Greg says you must "know your risks and know your crops." He emphasizes that this is important for people who are in the pacific northwest. Pulses are a different industry than some are used to, so if you're going to try something, "put it on some good dirt or else you're not giving yourself a fair shot!"

Gary's advice is to "find your niche early on, learn all you can from your peers, and outwork everyone."
Social Media on the Farm
Gary says social media is helping expand the presence of businesses to reach potential customers and consumers. While Greg says he doesn't use social media, his favorite way to get the news is by reading the Sunday paper with his wife, as well as the watching news and reading online news articles.
"We didn't have blogs or social media ten or twenty years ago," Greg says, "but it's helping people get to know our industry better."
Ferrel Family Favorites
Chickpea coffee with a side of chickpea rotini noodles, anyone? Gary also enjoys vanilla chickpea milk and chocolate chickpeas. Greek salad with chickpeas and heirloom tomatoes is another recipe that makes its rounds on his family table – and you can find it on the USA Pulses website!
Greg values the endless opportunities that come with adding pulses to your diet. He says his family eats hummus all the time.
You can catch Greg and Gary on a recent episode of Washington Grown: Pulses to learn more about their family farm, and to see how Washington-grown pulses are being cooked up in Seattle.
Thank you to the essential workers all over the country for everything that you do to feed America! Don't forget to follow us on Twitter and like us on Facebook! Encourage your neighbors to join the community by sharing this blog with them so we can keep the conversation going.