Downloads to help educate on healthy meals with pulses!
We have plenty of resources available for you to download – from printable handouts with recipes, website stickers for canned or dry pulses, posters and more! And, we will be continuing to add more in the future to help your team educate on healthy meals with pulses.
---
Download the Guide To Peas, Lentils, Chickpeas & Beans For Food Bank & Pantry Staff. The guide contains lesson plans, tips to extending animal protein with pulses, baking swaps, recipes, sharable graphics and more.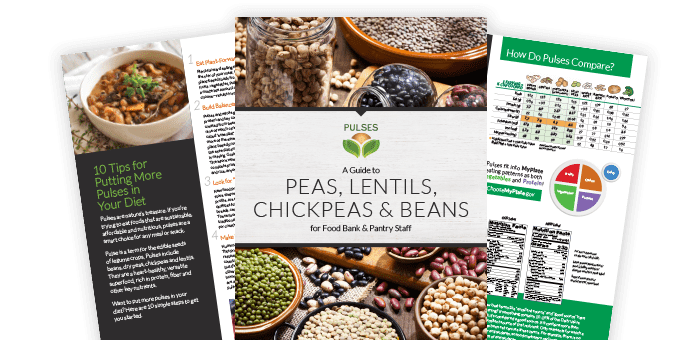 These resources can be printed and applied to a variety of mediums, including bags, boxes and cans!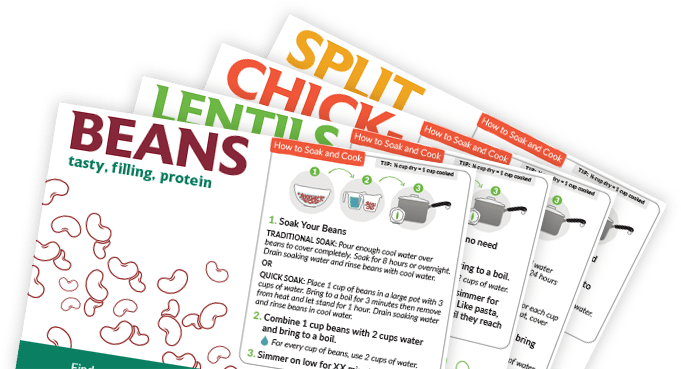 There are many varieties of beans. All beans are packed with protein and fiber. Swap them into all sorts of dishes to help stretch your grocery budget!